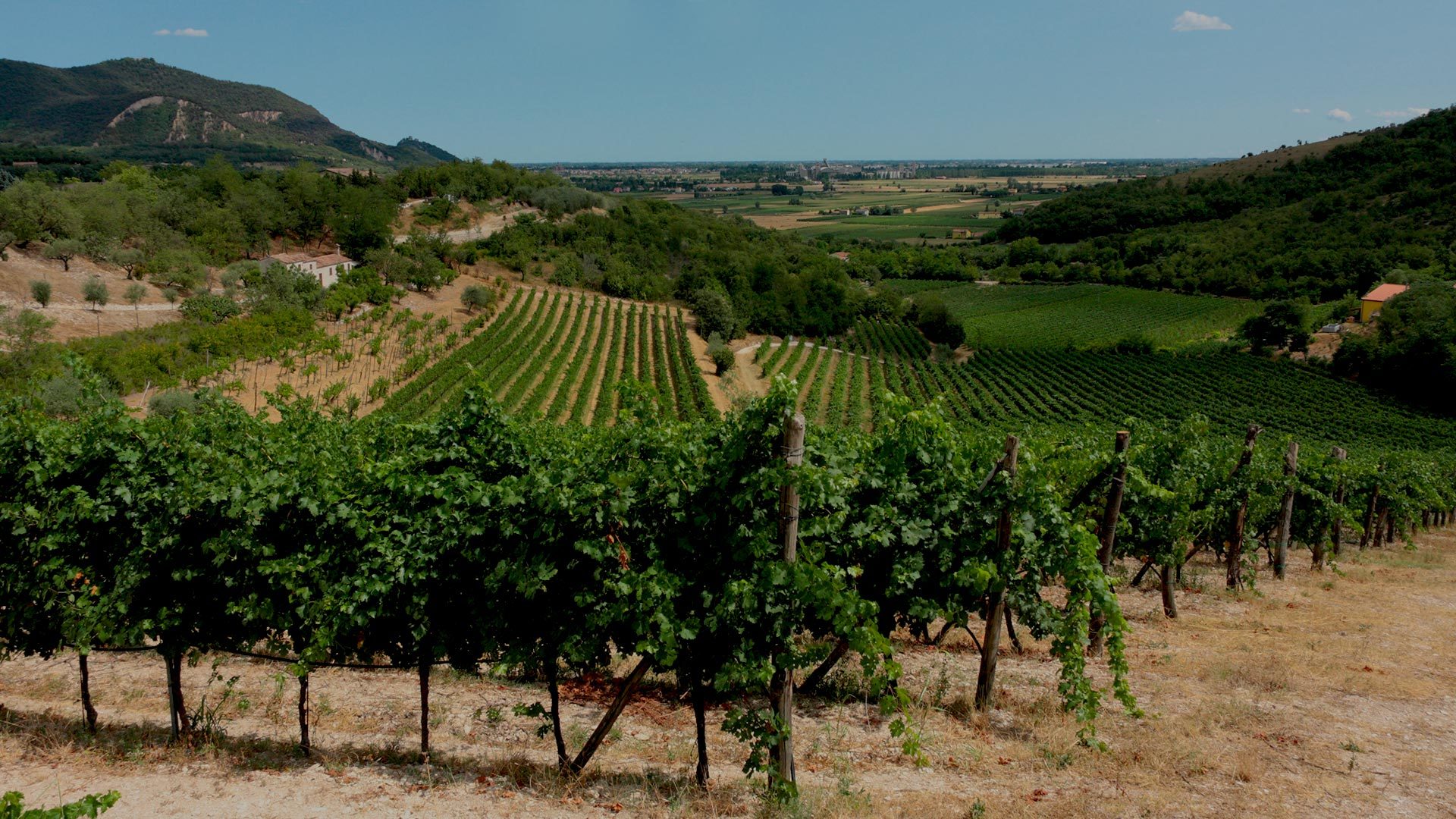 OUR VINEYARDS
These hills are an open-air geology school, with particular volcanic phenomena like clear siliceous rocks often mixed with limestone of different ages and origins. The climate also varies greatly depending on the area, maintaining a Mediterranean character that is actually atypical for the Veneto.
The heart of the company is in Faedo, right in the centre of the Euganean Hills, where the cellar with the most historic vineyards is located overlooking the valley.
Roverello, Venda, Cengolina, Campagnola, Monte Brecale, Faedo Basso, Valnogaredo, Monte Cinto: these are just some of the sub-zones closest to the company.

A few kilometres further on we find Arquà Petrarca: on the Aganoor estate, volcanic rock gives way to limestone, in an even warmer and drier climate. About 6 hectares give us work and satisfaction with the most famous "cru" Sassonero and Girapoggio and some new experiments.

All the micro-areas with their particular soil and exposure characteristics bring that very important territorial diversification for a rational placement of the different varieties, which can thus fully express their characteristics.