The Venda amphitheater
The Venda amphitheater is a natural theater in the Euganean Hills Park located above our vineyards at the edge of the woods of Mount Venda.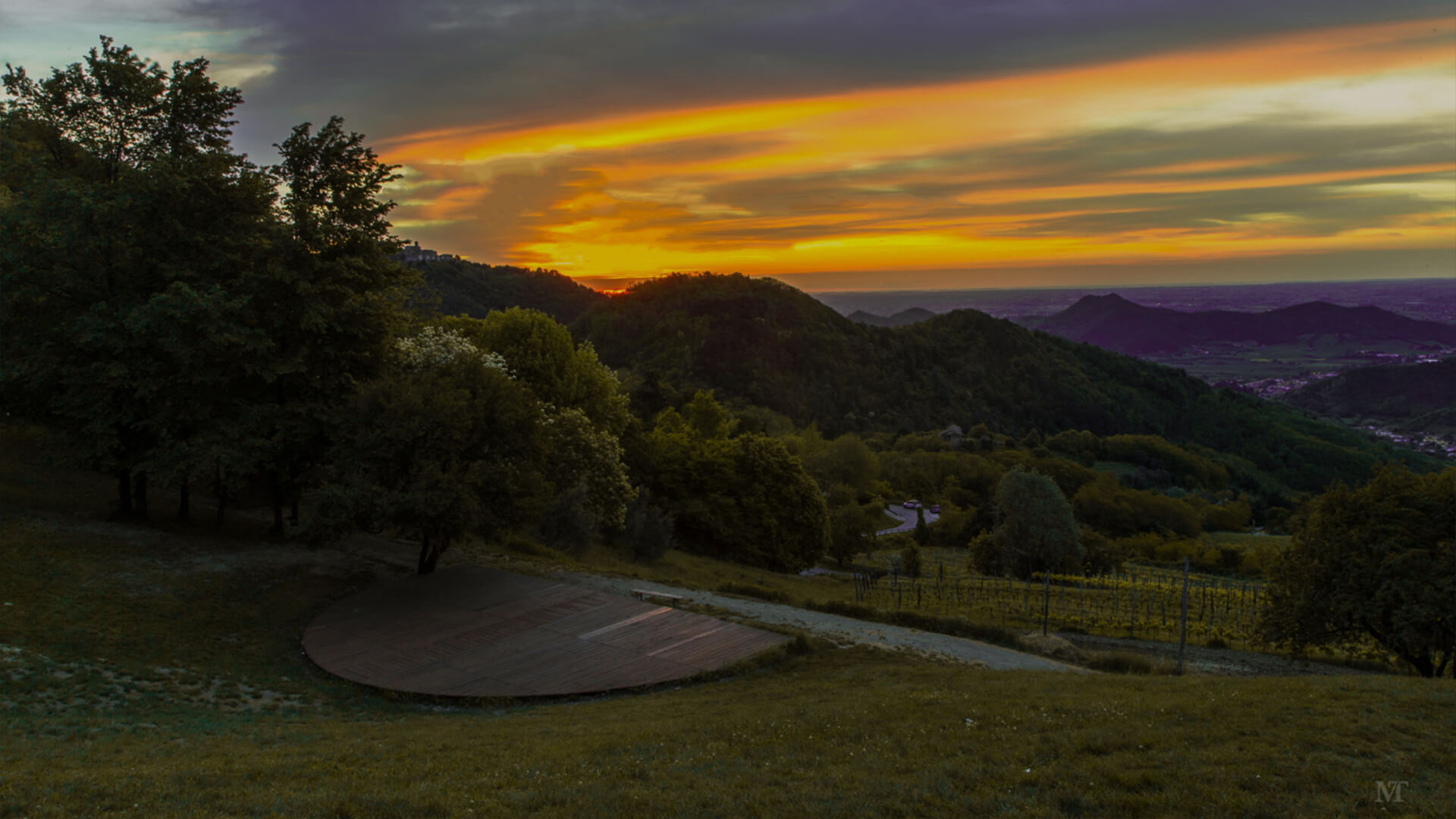 Aware that wine is the culture of man and the earth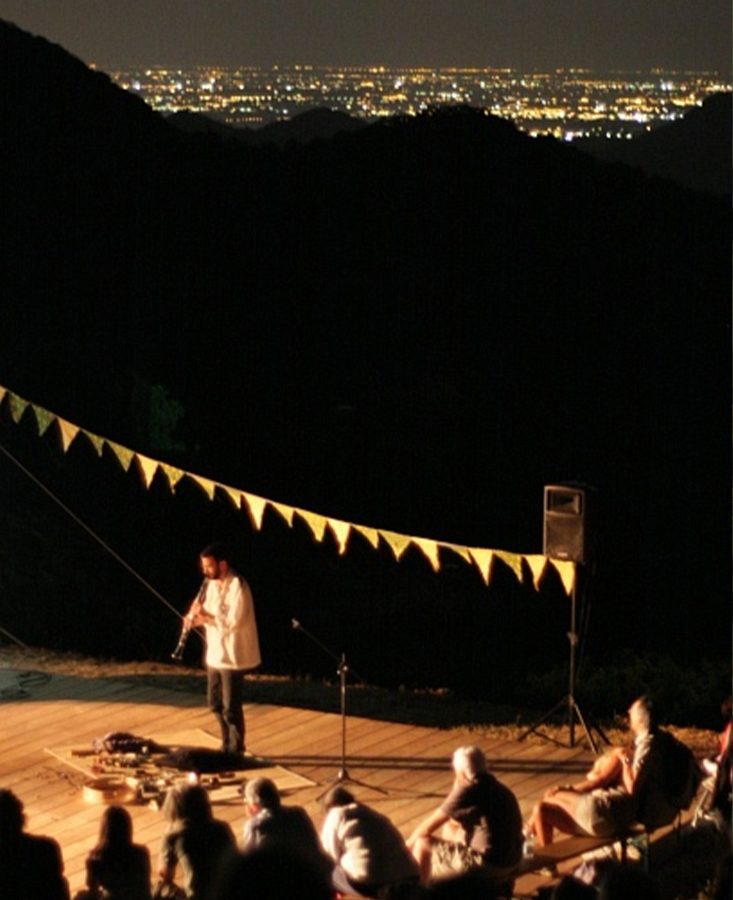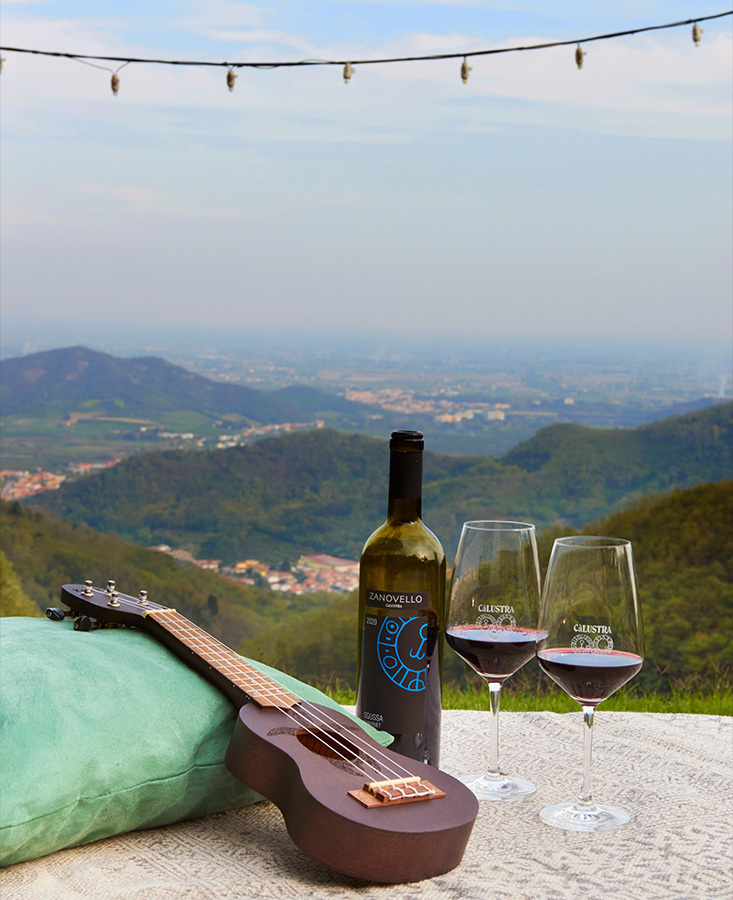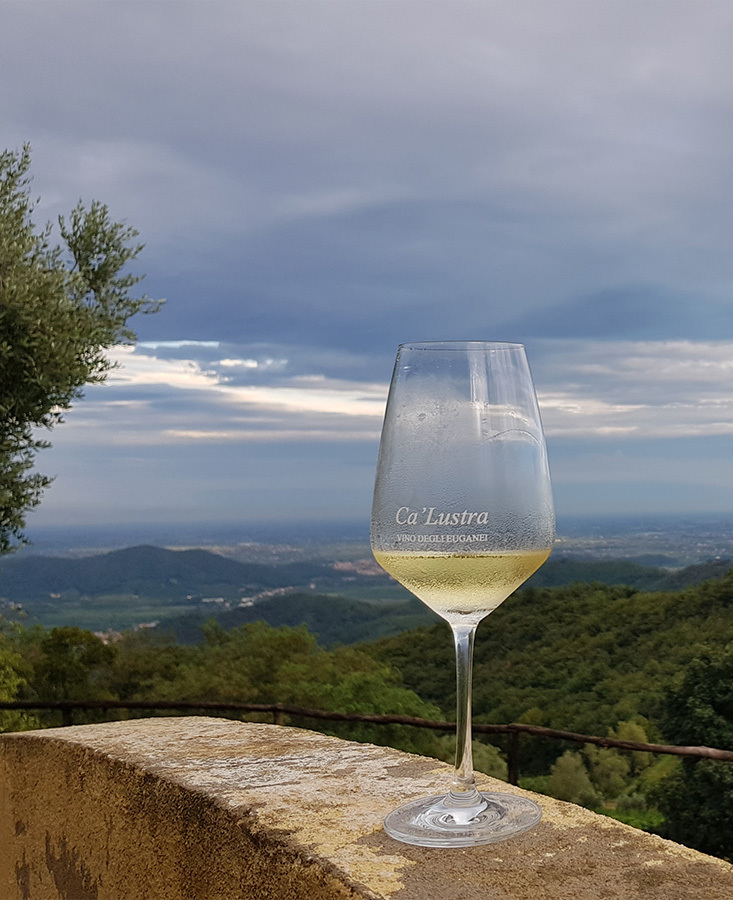 CULTURE OF KNOWING AND LIVING,
CROSS-CULTURE RANGING
FROM LAND TO
FOOD TO ART.
How the Venda Amphitheater came into being.
In 2013, in a landslide front we saw an opportunity to create a space to host performances, concerts and events.
Just above our vineyards, a water spring, one of many in the Euganean Hills, was causing continuous landslides, making it impossible to cultivate the land. Hence, the desire to maintain the green space and make it accessible to create a new meeting opportunity in the heart of the Euganean Hills.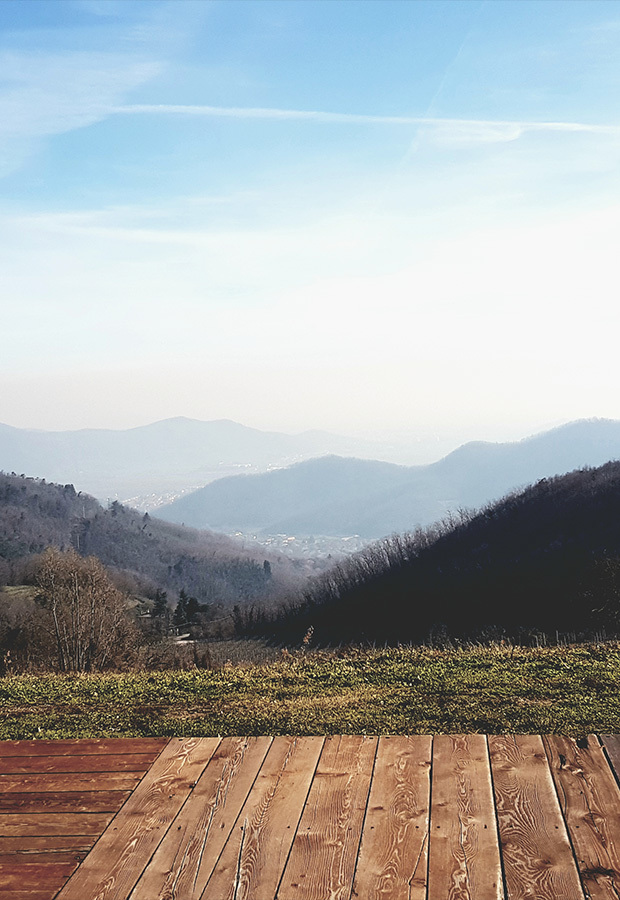 We then channeled the spring and redefined the space, which, by conformation, lent itself to the creation of a natural amphitheater. The equipment is minimal: there is a small wooden house for reception and wine pouring, and simple facilities.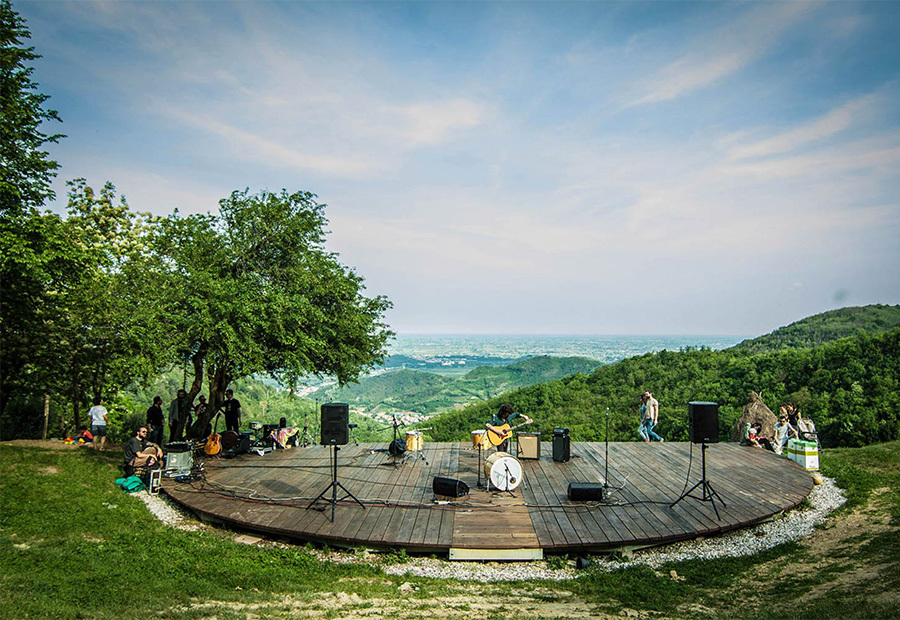 Sit on the grass in front of the large larch stage and turn your gaze to a panorama that invites you to travel from the nearby Hermitage of Mount Rua to the Venice Lagoon, or the early Apennines. Surrounded by trees and vineyards, you will be greeted by the song of crickets and the sounds of the forest, before enjoying one of the many shows that the Amphitheater hosts.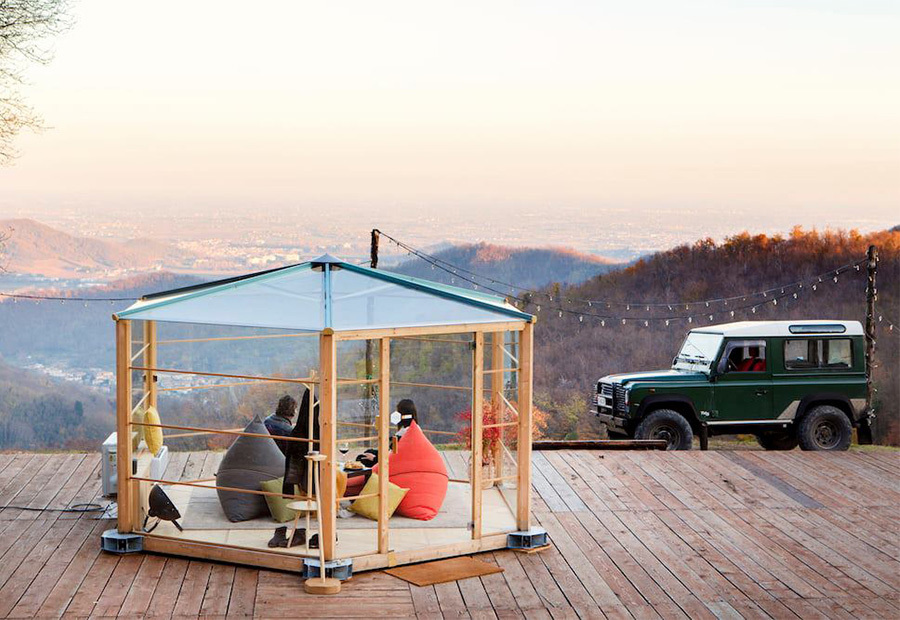 Sharing & Culture
Our intent is manifold: to have a place to do environmental education, to try to enhance the cultural scene and discussion within the Park, and to bring more and more people from neighboring cities and regions to discover the beauty of our Hills and Faedo Valley by hosting at the Venda Amphitheater not only performances, but also numerous educational and stimulating activities.
How to reach us
The Venda Amphitheater is located on Via Sottovenda, on the border between the municipalities of Galzignano Terme and Cinto Euganeo, in the province of Padua.
We recommend going up from Galzignano by Via Cengolina. At the pass, turn right towards Roccolo, following the signs for Casa Marina.
From Via Roccolo, just before the little church of the Alpini, turn left onto Via Sottovenda always following for Casa Marina (which is the hostel of the Euganean Hills Park, convenient if you want to stay overnight nearby). The entrance to the Venda Amphitheater is about 500 meters after the hostel.
Park along the road on the right side (in this direction of travel) or in the lay-by a little further on

Please note that there is one-way traffic during the scheduled performances on Via Sottovenda starting from Casa Marina in the direction of the Amphitheater to the end of Via Pedevenda (Via Pedevenda is the continuation of Via Sottovenda.). Going down Via Pedevenda you will find yourself back on the main street, Via San Pietro.
Valet parking will be provided during performances with higher attendance.