Consumando S'Impara (Consuming is learning) 2023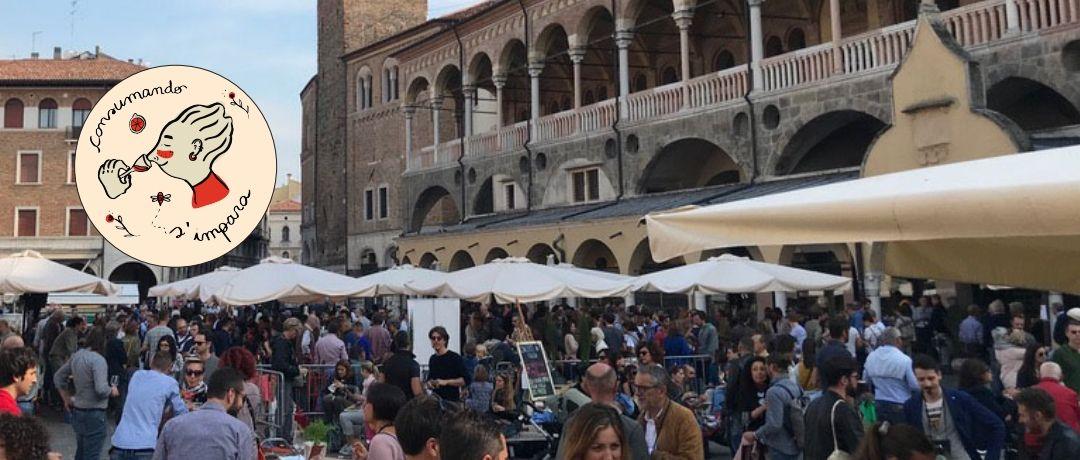 15th October 2023 from 11am to 7pm
Conscious Consumption's Day
One day journey to discover organic wine: to taste it, know it and love it.
Piazza della Frutta, Padova
The event "Consuming is learning" comes to the 10th edition. It is an enogastronomic event that takes place in Padova, focused on fine eating and fine drinking.
The amazing Piazza della Frutta in Padova comes alive with the expositions of more than 120 wineries from all over Italy (and not only) involved in the organic wine production. An event that wants to offer you the chance to discuss with the winemakers, in order to promote an ever more conscious and sustainable consumption.
Wherever there is wine, food can not miss: there will be 5 gastronomic stands run by some wine bars from Padova. Furthermore, cultural initiatives and musical entertainment.
HOW TO PARTECIPATE
Buying the pouch with the glass at the entrance, at the cost of € 18, you will have free access to all the wines available for the day.
Food options are not included in the entrance fee.
The full list of the winemakers attending the event will be soon available. We will be there, too.
The event is organized by All'Ombra della Piazza & Brutal.